Micro Security Partners With "If You See Something, Say Something" Campaign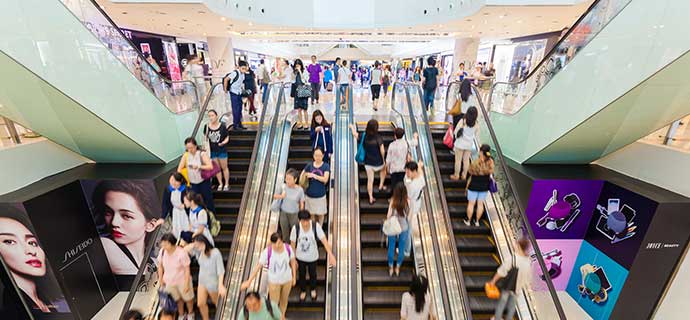 DANIA BEACH, FL (December 6, 2015) – Micro Security, recognized as one of the fastest growing Systems Integrators in the Country,  has partnered with the Department of Homeland Security (DHS)  "If You See Something, Say Something™" public awareness campaign.  This national campaign raises awareness of the indicators of terrorism and terrorism-related crime, as well as the importance of reporting suspicious activity to state and local law enforcement.
The campaign was originally implemented by New York City's Metropolitan Transportation Authority, who licensed the slogan's use to DHS for anti-terrorism and anti-terrorism crime efforts. DHS launched the campaign in July 2010 in conjunction with the U.S. Department of Justice's Nationwide Suspicious Activity Reporting Initiative (NSI), with the goal of training state and local law enforcement to recognize behaviors and indicators of terrorism and terrorism–related crime.
Informed, alert communities play a critical role in keeping our nation safe. As a partner, Micro Security helps reach publics across the nation. This partnership aligns Micro Security's public safety message with the campaign's messages, reinforcing the importance of Suspicious Activity Reporting (SAR) and getting frontline law enforcement officers trained on writing and sharing SARs, so they know what behaviors and indicators to look for while still ensuring privacy, civil rights, and civil liberty protections.
Efforts to address crime and threats in our communities are most effective when they involve strong collaboration between law enforcement and the communities and citizens they serve. A cornerstone of the DHS mission is ensuring that people's civil rights and civil liberties are not diminished by our security efforts, activities, and programs. The "If You See Something, Say SomethingTM" campaign respects citizens' privacy, civil rights, and civil liberties by emphasizing behavior, rather than appearance, in identifying suspicious activity. Only reports that document behavior that is reasonably indicative and suspicious behavior and situations of criminal activity associated with terrorism will be shared with federal partners.

Latest posts by News Staff
(see all)