Remaining current with best practices and attending industry training, events, and on going certification is paramount to us here at Micro Security. We are proud to be affiliated with the following professional organizations: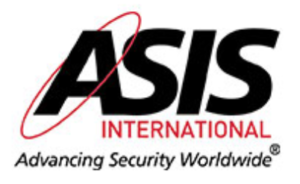 Micro Security has adopted the "Code of Ethics" as outlined by The American Society for Industrial Security (ASIS):
We will endeavor to perform our professional duties in accordance with the highest moral principles.

We will work vigilantly and unceasingly to thwart the activities of individuals or groups who seek to change or destroy the democratic government processes by force or violence or by any other unlawful means.

We will strive to strengthen our government by the security protection of facilities and conserving of resources.

We will be faithful and diligent is discharging the duties entrusted to us, protecting the property and interests of employers and safeguarding the lives and well being of employees.

We will observe strictly the precepts of truth, accuracy and prudence.

We will respect and protect confidential and privileged information.

We will promote programs designed to raise standards, improve efficiency and increase the effectiveness of security.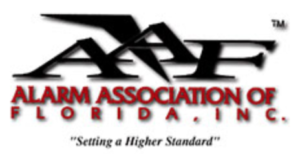 The AAF has been serving the alarm and low voltage industry since 1970. They encourage you to become an educated consumer in doing business with low voltage contractors in the State of Florida. Member companies subscribe to their Code of Ethics and are licensed and insured under the current statues and requirements.

Established in 1948, ESA is the largest trade association in the United States representing the electronic security and life safety industry.  Member companies install, integrate and monitor intrusion and fire detection, video surveillance and electronic access control systems for commercial, residential, industrial and governmental clients. ESA provides technical and management training, government advocacy and delivers information, advice, tools, and services that members use to grow their businesses and prosper.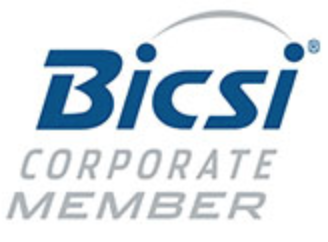 BICSI is a professional association supporting the advancement of the information and communications technology (ICT) profession and currently serves more than 26,000 members and credential holders. BICSI is the preeminent resource for the Connected World. Headquartered in Tampa, Florida, USA, BICSI membership spans nearly 100 countries.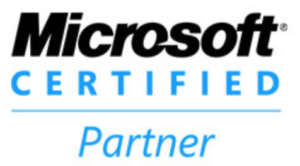 A Microsoft Certified Partner (MCP) is a firm that provides Microsoft-related products or services, or support for such. MCPs provide Microsoft services on behalf of Microsoft worldwide, spanning many fields including original equipment manufacturer (OEM), education, software providers, and technical support. They have 24-hour access to Microsoft Support, which enables them to provide reliable customer support. Every MCP has been in business for at least 5 years, has passed several tests, and has proven skills in their particular field.
Contact Us Today For A Free Consultation
Headquarters
3070 North Commerce Parkway
Miramar, Florida 33025
Toll Free Voice/Fax: (855) 620-0600